A Guide To The Ethnic Minorities Of Sapa
A trip to the Northern part of Vietnam will be incomplete without including Sapa. Renowned for its natural and cultural beauty, Sapa is set in the Northwest mountain area of Vietnam, a 5 hour drive from Hanoi. Apart from the picturesque scenery of terraced rice field and plunging valley view, Sapa is also famed for its diverse mix of ethnic minorities. Among the best known are the Hmong, Yao, Tay and Giay, each with their own traditions, costumes, languages and livelihoods.
1. H'Mong: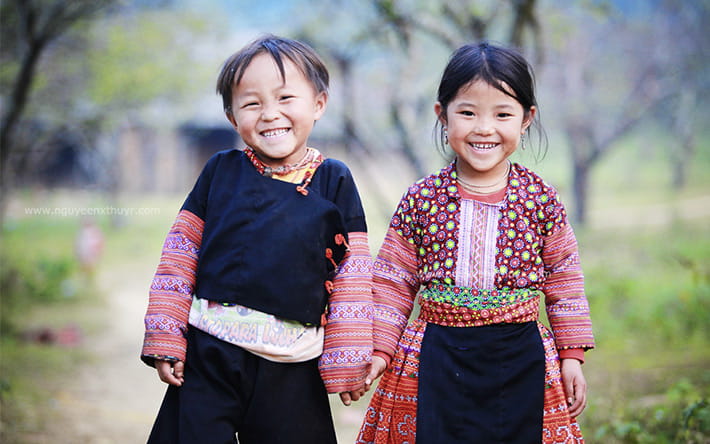 Image source: sinhadventure.com
Hmong are everywhere in Sapa, particularly in Cat Cat Village. Like all of Vietnam's ethnic groups, the can be identified by their distinctive clothing; wearing natural fabrics dyed deep blue, whilst other Hmong, such as the Flower Hmong, embellish their clothing with colourful embroidery. The Black Hmong in particular are known for their clothing, and their meticulously crafted fabrics and garments can be found in local markets round the Sapa region. If you find yourself in Sapa around January time, you might be lucky enough to witness Gua Tao festival, the largest annual Hmong festival. Here you will see ancient spectacles such as archery, pipe dancing and horseracing. If you're feeling brave, you can even ask to have a go!
2. Dao:
Image source: vietnamtourism.gov.vn
The Dao's scarlet turbans set them apart from Sapa's other minorities. However, these also differ between the differing subgroups; some being adorned with silver coins or yellow pompoms, for example. The Dao migrated across Southeast Asia before the Hmong, with some estimates putting Dao migration at from the 12th century. The modern Dao have adapted to their surroundings and have a strong reputation for breeding livestock. The Tet Nhay Festival is held annually on 1st and 2nd January in their home village of Ta Phin, where you may be able to pick up a pair of their highly coveted brocade footwear.
3. Tay: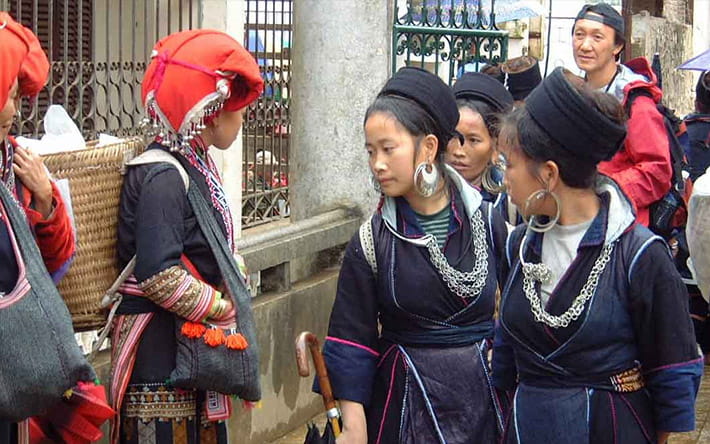 Image source: leadtravel.com.vn
In Vietnam as a whole, the Tay's make up the second biggest ethnic group in Vietnam, second only to the dominant Viet, however even with this in mind they only comprise around 2% of the total population of the country. Their roughly 1.7 million mainly inhabit the southern Sapa region. The national dress of the Tay people is much simpler than that of other minorities, comprising of hand-woven indigo material with no or minimal patterning. The men usually wear baggy trousers and shirts, while the women wear simple dresses and headwear. Their houses are built on stilts two meters above the ground to protect them from dangerous animals, and it is possible to book one as a homestay!
4. Xa Pho: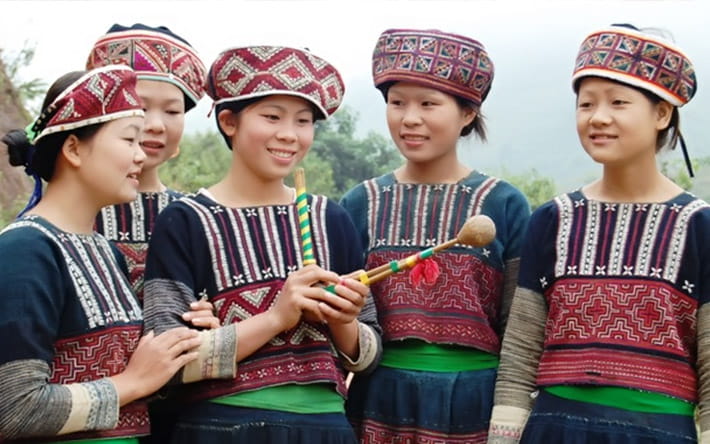 Image source: dulichsapa365.vn
The Xa Pho people are amongst the smallest ethnic groups in Vietnam. The Xa Pho are believed to have come from southern islands of Asia, such Malaysia and Indonesia. Like many other ethnic minorities, the Xa Pho are primarily subsistence farmers, planting corn, potato, and cassava. The most popular holiday for the Xa Pho is the village-cleaning festival, often celebrated at the same time as the lunar new year of Vietnam.
5. Sapa Travel Tips: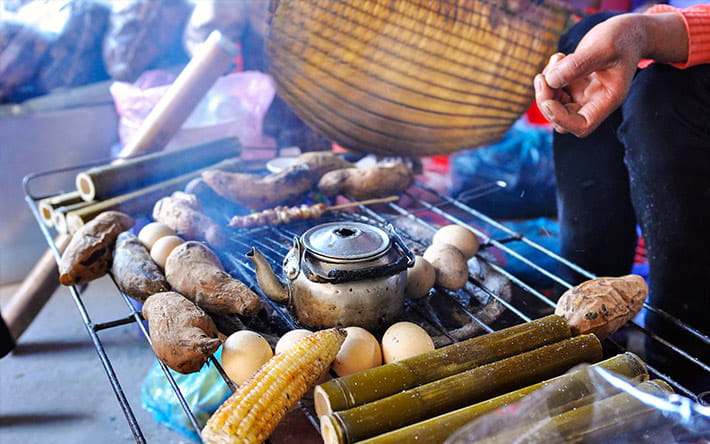 Local people are welcoming and hospitable to foreigners. Despite its reputation as being remote and 'untouched', most ethnic folk are already well accustomed to seeing tourists.
Hire a Decent Tour Guide It is useful to look into which tour guide you will take in order to ensure your safety, but also so you can make the most of your trip and maximize your understanding and experience of the local life and culture. There are many real and fake tour guides offering their services so it is easy to get ripped off.
Respect Their Culture As the old saying goes, when in Sapa, do as the Sapa'ns do. This means dressing modestly, respecting local laws and customs, removing shoes when necessary and asking permission to take photos. Such simple gestures express respect to the culture of the local people.
To have the ultimate experience in Sapa, arrange a homestay with a local family, where you will relax, eat, and sleep amongst them to get a true flavour of their lifestyle. You may even get to assist in preparing and cooking the meals, and it is also possible to spend a day lending a hand at cultivating the land.
Last update:
READ NEXT