9 Best Things To Do in Sapa
Sapa is one of the most enchanting towns in Southeast Asia. An increasingly popular tourist destination, Sapa's charm may be at risk of disappearing, but for now, there are literally hundreds of reasons you should go to visit this gorgeous place, a mix of proud ethnic villages, plunging valleys and old, misty hill stations. However, we don't have enough space for hundreds, so here are nine!
1. Sapa Main Market: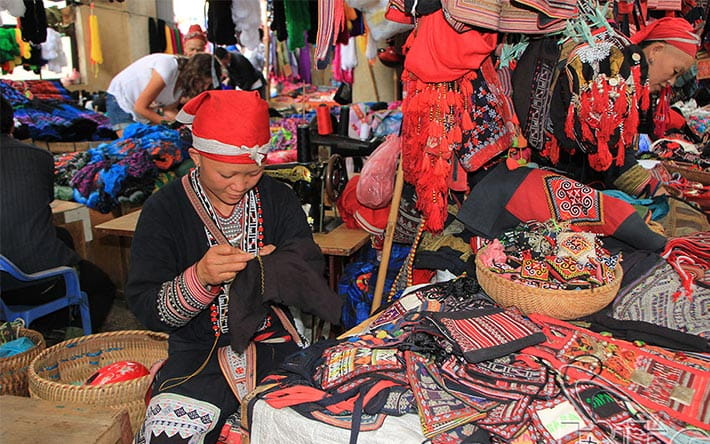 Image source: vietnamtourism.com
The biggest draw that Sa Pa has to offer is its fascinating hill tribe villages. This includes the Red Dao and Hmong, whose people gather at Sapa market to buy, sell and trade beautiful local handicrafts and traditional clothing and fabric. The market is open every day, but head down on a Saturday for the best atmosphere. For textiles and garments stay inside, but head up the set of external stairs to find food, herbs and flowers.
2. Fansipan Mountain: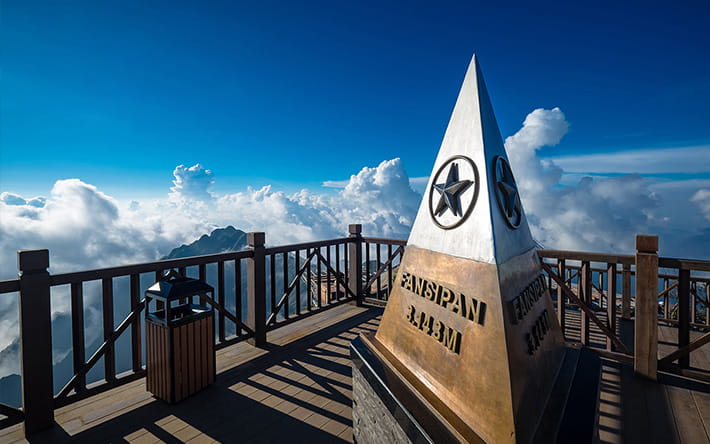 Image source: saigontourist.net
Standing at over 3,000 metres, Fansipan mountain is the tallest in Vietnam. The Hoang Lien Mountain range frames Sapa and is responsible for the regions fertile climate, and is visited by thousands of visitors annually who wish to try their hand (or foot) at hiking up one of its peaks. It's best to organise your trip at Sapa proper, and we recommend going between October and March. A guide will take you on an incredible three-day hike, where you will pass tribal hamlets and thick forest dotted with scenic mountain passes. If you're lucky, you can spot any one of the number of wildlife species known to inhabit the area, including several exotic birds, a number of monkeys, and even families of mountain goats.
3. Ham Rong Resort: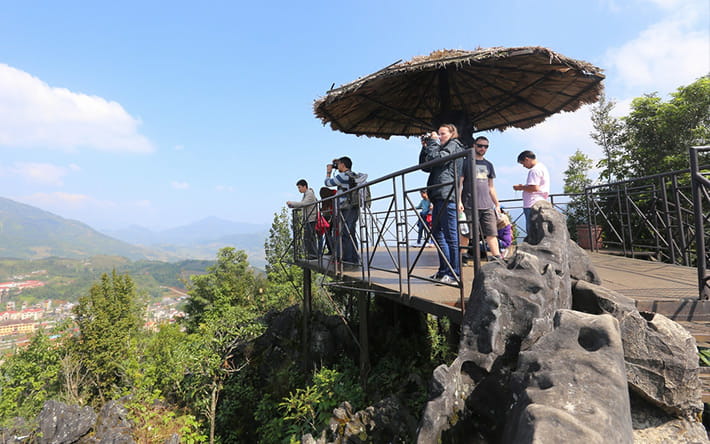 Atop a 2000-meter mountain, accessible by a rather steep flight of steps, is Ham Rong Resort. Ham Rong roughly translates as Dragon's Jaw in Vietnamese and therefore it should come as no surprise that the area is awash with beautiful dragon myths and legends, predominantly revolving around a baby dragon abandoned by his older brothers and turned into a mountain. Surprisingly not a hotel resort, Ham Rong is a swathe of landscaped land swooping around Ham Rong Mountain. It is easily accessible from Sa Pa town and makes for a perfectly relaxing day trip – if you don't count the hundreds of steps, that is.
4. Homestays:
Image source: kenhhomestay.com
By far one of the best and most authentic ways to understand Sa Pa's fascinating history and culture is to stay with one of the many local families opening their homes up for visitors. Arranged ahead of time or upon arrival, Homestay families must pass strict government testing and receive food training to offer comfortable, hygienic lodging, and all homes will be equipped with mosquito nets and flush toilets. However, more than just being a comfortable place to stay, it is your chance to live and eat alongside a local family and to get a glimpse of the different ways of life in the rural, picturesque setting. Many homestays also double as a guiding service, and a member of the family will often proudly introduce you to everyone and everything in the local area.
5. Cat Cat Village: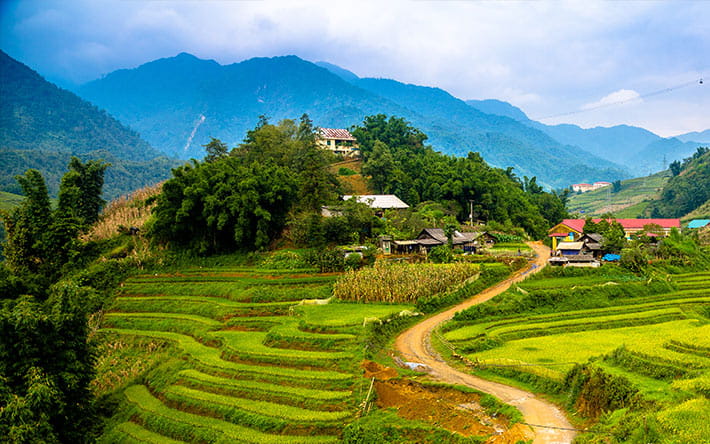 Cat Cat village is a typical H'Mong hill tribe village. Tourists from all over the world come to experience this distinctive and, sadly, slowly disappearing culture. Enjoy the picturesque backdrop of this ancient village, which still boasts unique original architecture. Women in traditional ethnic clothing tend looms, producing colourful pieces of brocade with designs of flowers, patterns, birds which has also emblemised the area. Nearby lies a huge waterfall, and a vestige of modernity - an old Hydro Electric Power Station left by the French.
6. Silver Waterfall: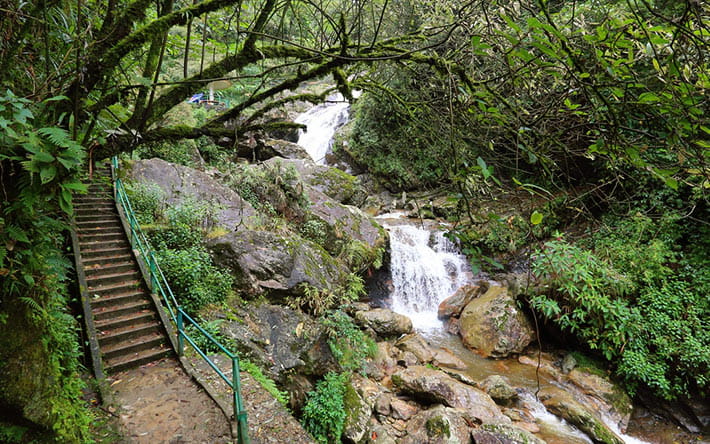 Silver waterfall lies about 12 kilometres from Sa Pa town centre, along National Highway No 4D, and so is perfectly accessible for an afternoon out. The beautiful waterfall is famed for its ethereal glow and origins at the mystical Lo Sui Tong mountain peak. On your way to Silver Waterfall, consider stopping off at Hoang Lien National Park, where you can enjoy a spectacular view of the surrounding mountains.
7. Sapa Food Court: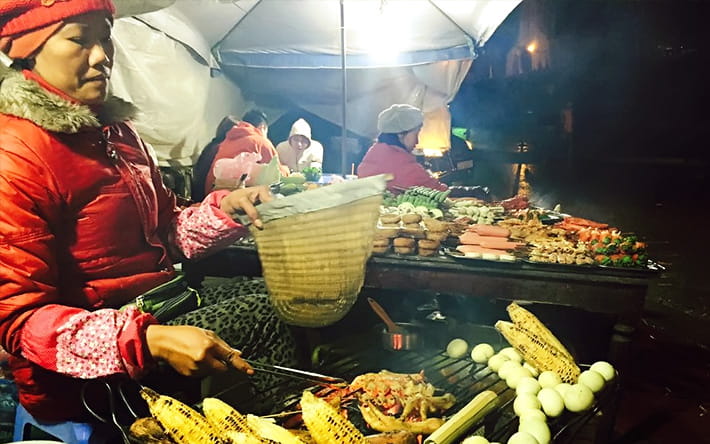 Image source: Instagram @m_boucherie
Sa Pa is famous for its fascinating cultures, and what better way to sample culture than through food. Sa Pa food court sits directly adjacent to Sa Pa central square, in front of the church. The area is open all hours but is particularly lively at night, where locals and tourists alike gather to try regional cuisine such as grilled egg, grilled heart and stomach, and grilled chicken. A tourist favourite is Lam rice cooked in bamboo, and like anywhere in Vietnam, you're not too far from local liquor. Tao Meo liquor and Ban Pho corn liquor both sell well, but make sure you ask for the price first (and remember to line your stomach as well!)
8. Ban Pho Village: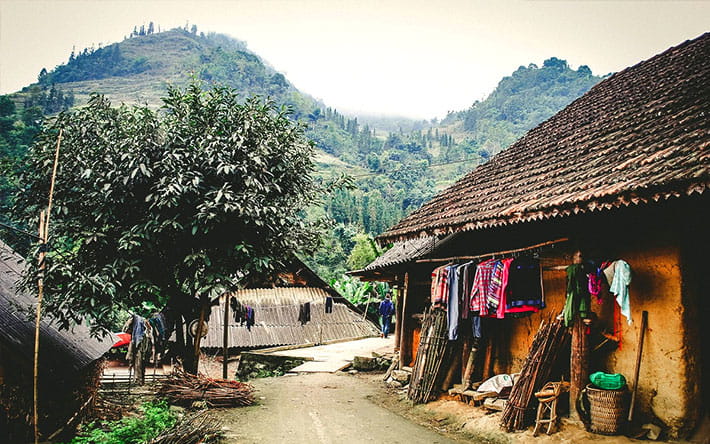 Image source: triphunter.vn
The Sapa region is scattered with beautiful Hmong villages, home to some of the friendliest ethnic people Southeast Asia. There are many villages to choose from, however the ancient village of Ban Pho stands out due to it being the residence of the Mongolian Bac Ha tribe, their celebrated corn-based wine. You'll find Ban Pho village perched on the side of a mountain, with the roughly 500 homes appearing like little nests clinging to the rocks. In our opinion, this is where the highlands are at their most beautiful, and the serene backdrop of a 98% Mongolian village makes it all the more special.
9. Sapa Museum: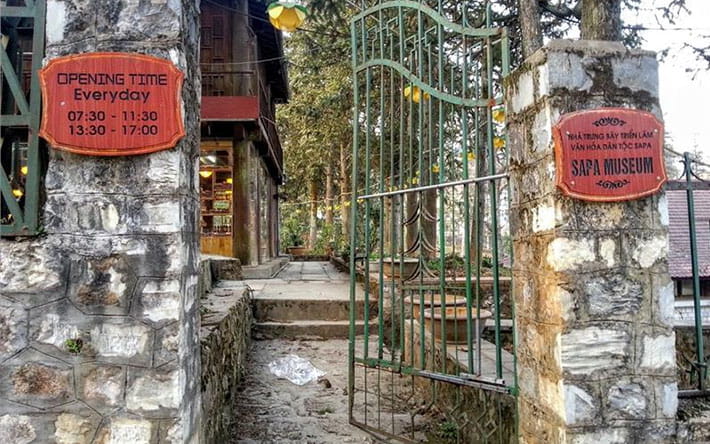 Image source: tourdulichsapa.com.vn
Sa Pa Museum is the only one in the area, and is situated in close proximity to Baguette and Chocolat in the centre of town. It depicts the history and present of life in the Sa Pa region, as well as the nuances of the differing populations in the area, and is a must-see before venturing into your homestay or village trek. The museum is housed in an attractive stilt house, and the exhibits are not dissimilar from those found in the Ethnology or Women's Museum in Hanoi. Although, it is significantly smaller in scale (and slightly dustier).
Last update:
READ NEXT