8 Best Hotels in Sapa For Every Budget
The north western region of Sapa is fairy-tale Asia at its best. And thanks to its popularity, Sapa is in no shortage of quality and value stay. Here are our top eight!
1. Aira Boutique Hotel and Spa: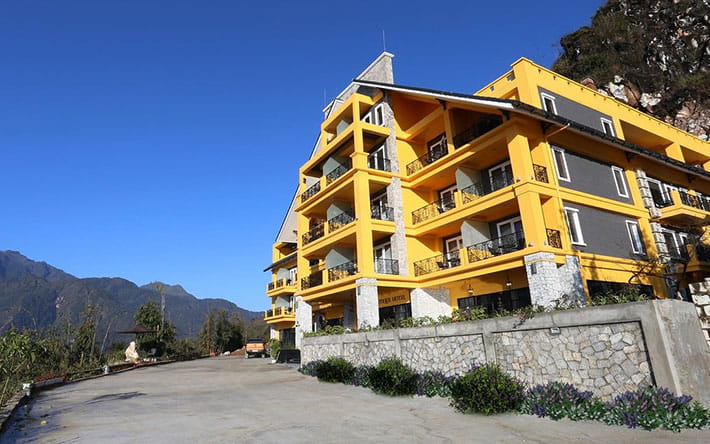 Situated on hill looking over the sweeping valleys of the Muong Hoa mountain range, Aira Boutique Hotel and Spa stands as one of Sapa's most exquisite luxury hotels, and, at just a short stumble from Sapa's main square. Built in colonial chalet style, the exterior is reminiscent of old Vietnam, yet the the interior is distinctively modern, embellished with modern, minimalistic fixtures that let you know you're in for a real luxurious treat. Nods to the surrounding local life can be seen everywhere, from the homages to ethnic women adorning every room, to the inclusion of local plants and flowers in the communal areas. The onsite restaurant will stuff you silly with delicious local and national Vietnamese cuisine, and for a nightcap, head to the rooftop bar with panoramic views.
2. Topas Ecolodge: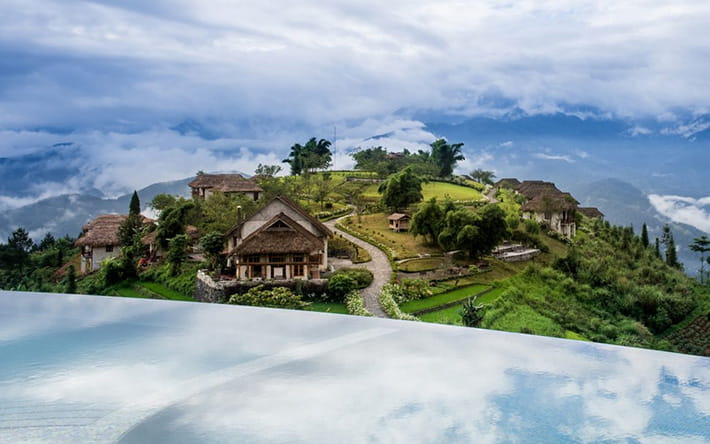 Topas Ecolodge is an eco-resort away from the central town (about 45 minutes drive). The resort is comprised of 33 rustic chalet-style mountain bungalows all made from local white granite. Each bungalow contains a private balcony, serving as the perfect viewing platform for the surrounding peaks and valleys, dotted with colourful minority villages. Topas Ecolodge makes the perfect base from which to hike the various trails surrounding the lodge, to take up a spot of cycling around the local towns, or simply to switch off from busy daily life. You'll be sure to wake you feeling like you've entered a different world, with mist coddling the mountain peaks, and days spent ambling around picturesque minority villages.
3. Sapa Rooms Boutique Hotel: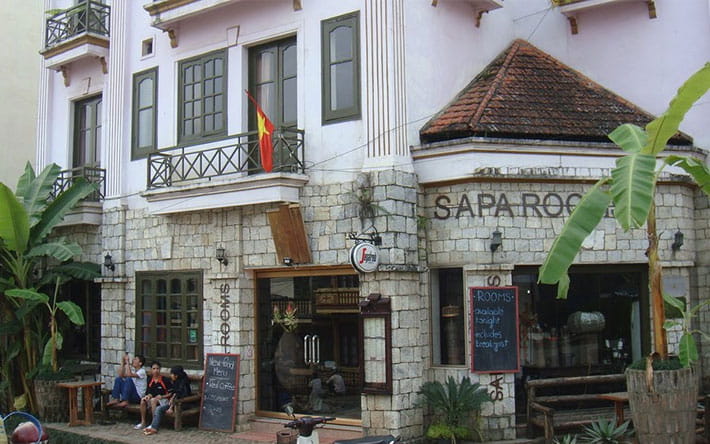 Sapa rooms is a community focused hotel, meaning that it aims to help local ethnic minorities as well as providing an unforgettable holiday experience for tourists. All of the staff are trained through KOTO (training for disadvantaged youth). They operate a kind of soup kitchen and they collect things like old clothes, soap, pens and note pads to give out to people in the more remote areas. The hotel itself is cosy throughout the year (even in Sapa's notoriously cold winters) and the rooms are comfortable, modern, and offer great views of the town, and the staff are renowned for their flexibility and warmth. Make sure you check out the restaurant, where you'll find some of the best Western and Vietnamese dishes in the whole town.
4. Sapa Legend Hotel and Spa: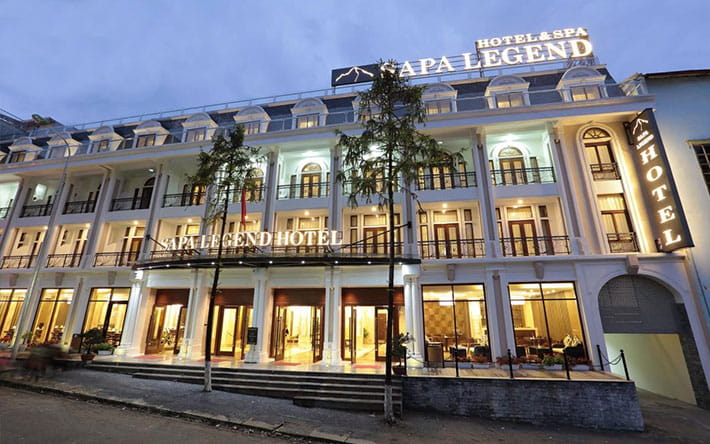 Sapa Legend Hotel and Spa is a luxury hotel that offers services and amenities that reach beyond the typical Sapa hotel. Elegant public spaces complete with shiny marble flooring, sparkling chandeliers and bouquets of tropical flowers adorning communal areas will assure you that you're in for a memorable experience. The rooms are luxuriously spacious, with wooden furnishings, Western-style bedding that'll make you wonder whether you really need to get up and explore, and even romantic private balconies, all to yourself!
5. Sapa Eden Hotel: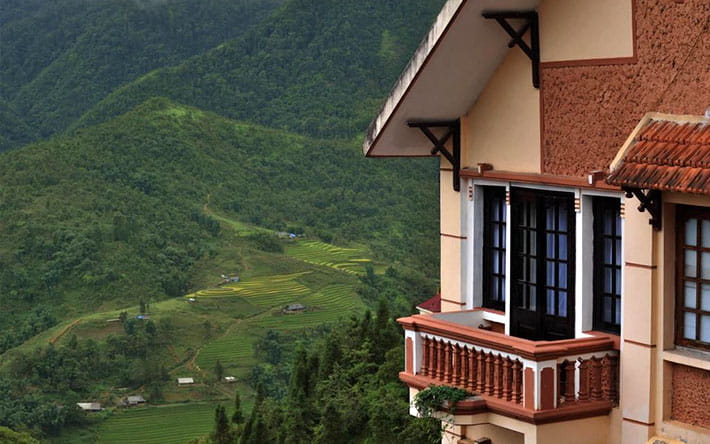 Located on a quiet street on route to Cat Cat Village, Sapa Eden Hotel treats guests to panoramic views of the rolling valleys of the area, as well as the iconic Fansipan mountain. This quaint, personal boutique joint has only a handful of rooms, however this gives the hotel an intimate feel that is hard to replicate in larger resorts. An added bonus is its location – walk five minutes east and you'll find yourself at the famous Sapa market and Sapa church, and jeep tours to nearby attractions.
6. Boutique Sapa Hotel: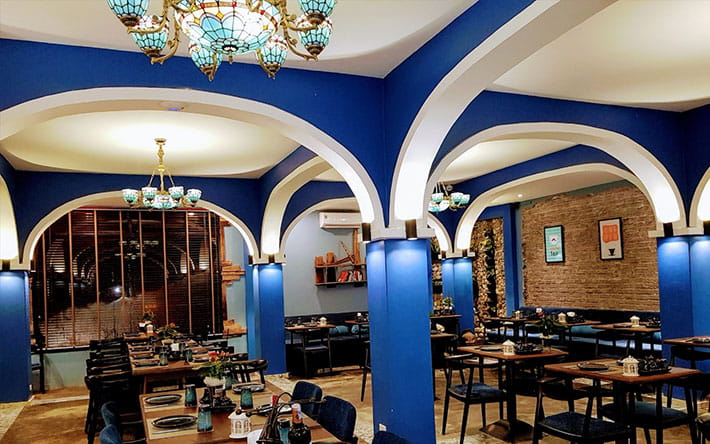 Boutique Sapa Hotel has to be one of the best hotels in Sapa in terms of location alone; guests here will be just a few steps away from Sapa market and the iconic church. All of the rooms are stylish and clean, with sensational views over the Muong Hoa Valley, Sapa Town and Fansipan Mountain. As an added incentive, customers who stay more than three nights in any room will receive a discount on their total bill. Boutique Sapa Hotel also boasts a great restaurant with delicious and reasonably priced European and Pan Asian cuisine on offer.
7. The Eco Palms House:
Quirky, comfortable, and completely idiosyncratic – Eco Palms House is located just outside a traditional Black Mong Village in Lao Chai region. The hotel consists of six private bungalows, far enough away from the city to be completely peaceful, but close enough to be convenient. Each of the six bungalows is modelled after a different local minority house; Black H'Mong, Flower H'Mong House, Red Dzao, Dzay, Tay and Xa Pho. Traditional dresses are also offered to borrow when visiting the local markets.
8. The Hill Station Boutique Hotel: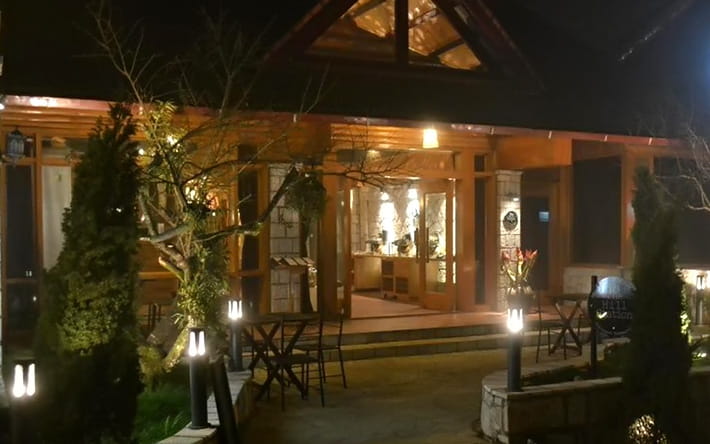 The Hill Station Boutique Hotel in central Sapa might only have three rooms, but my goodness do they pack a punch. You won't find big, flashy chandeliers, marble staircases, or even Wi-Fi at this remote hotel (which barely passes as a hotel, in fact). However, if the reason you come to Sapa is to enjoy glitz, you've missed the point. At Hill Station, you will find minimalist room with thoughtful features; think retro wallpaper, quality bedding and warm lighting. The full-wall windows are the star of the show, and the view of the plunging scenery outside certainly adds a sense of luxury and awe.
Last update:
READ NEXT